What is "Henna Love"?
Our tribe is growing! With the ever growing popularity of this body art in the locality, it is important to bring the joy of henna safely to everyone under the guidance of a professional artist. Henna Fixation is proud to launch this henna education series as Henna Love. Henna Love routinely organizes community workshops open to the registered public, seminars for non-profit and for profit organizations, and for one-on-one courses geared towards learning everything about professional henna artistry.
Get in touch if you would like to receive more information on our programs for you and the community.
---
Videos and Tutorials
Henna Fixation's YouTube channel is perfect for those unable to attend the workshop and seminars yet still desire a henna immersion. With tips, tricks and techniques, the channel provides basic lessons of henna artistry to advance business etiquettes.
---
Henna Meet
Get more information about casual meet ups throughout the year.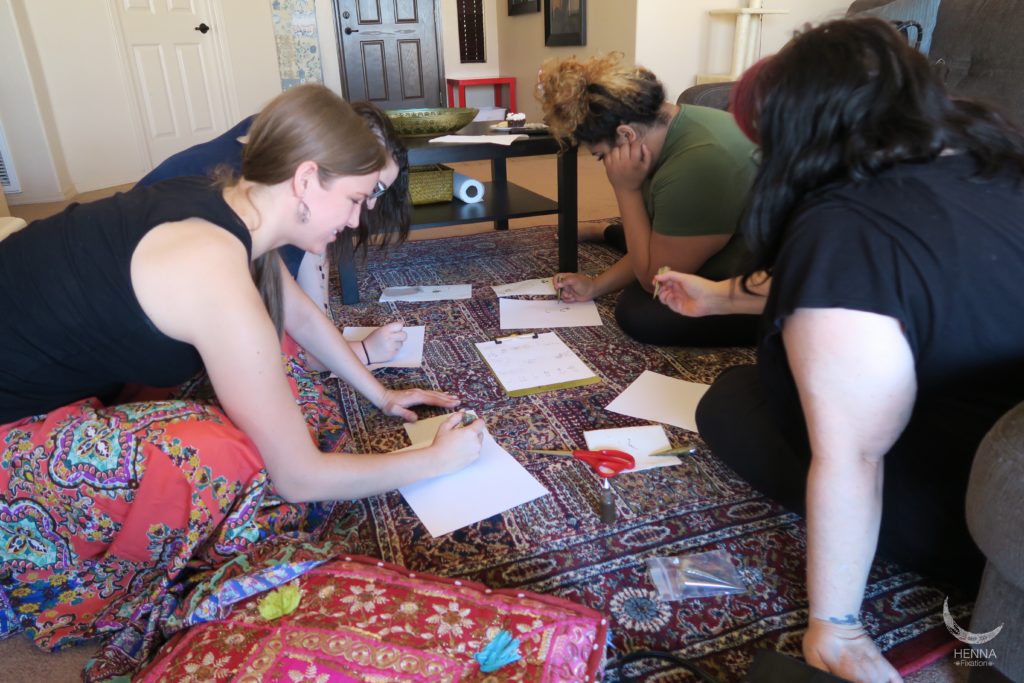 ---
Henna Love Workshops
Hands-on, group workshops designed to enhance henna artistry under the guidance of a professional henna artist.  From beginner to intermediate, these workshops will cover the basic to complex while focusing on the creation and application of henna paste. Workshops are offered in a pre-determined venue with limited registration. No previous henna experience is necessary.