I maintain my belief that henna attracts the kindest of hearts and these hearts are always looking for eachother, casually bumping into eachother in festival booths and eyeing eachother from afar in gym classes. When I see someone with henna, I find a certain connection with a stranger who loves what I love.  Henna Meet came about from such love.  This Meet was special because it brought these hearts brought so much beauty to the gathering.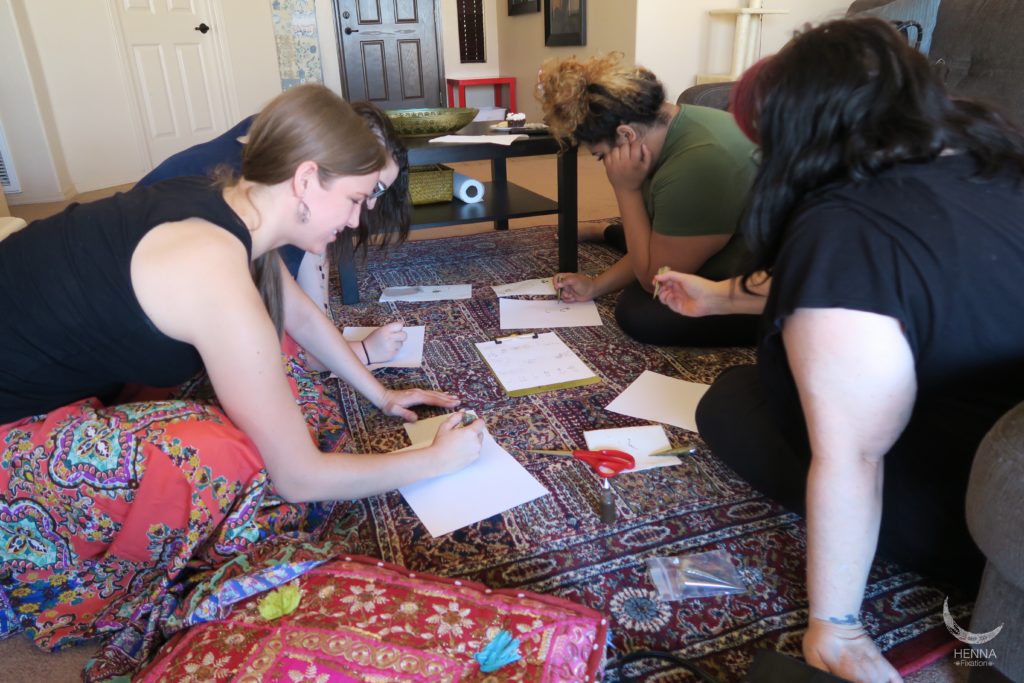 Bits of laughter and joy floated through the air along with conversation that mimicked the excitement of ages past, or so I believe.  I am sure! How can it not?  Women getting together over henna, celebrating each other's company and encouraging each other with every step of the way. Beauty is perhaps too little of a word that permeated the afternoon.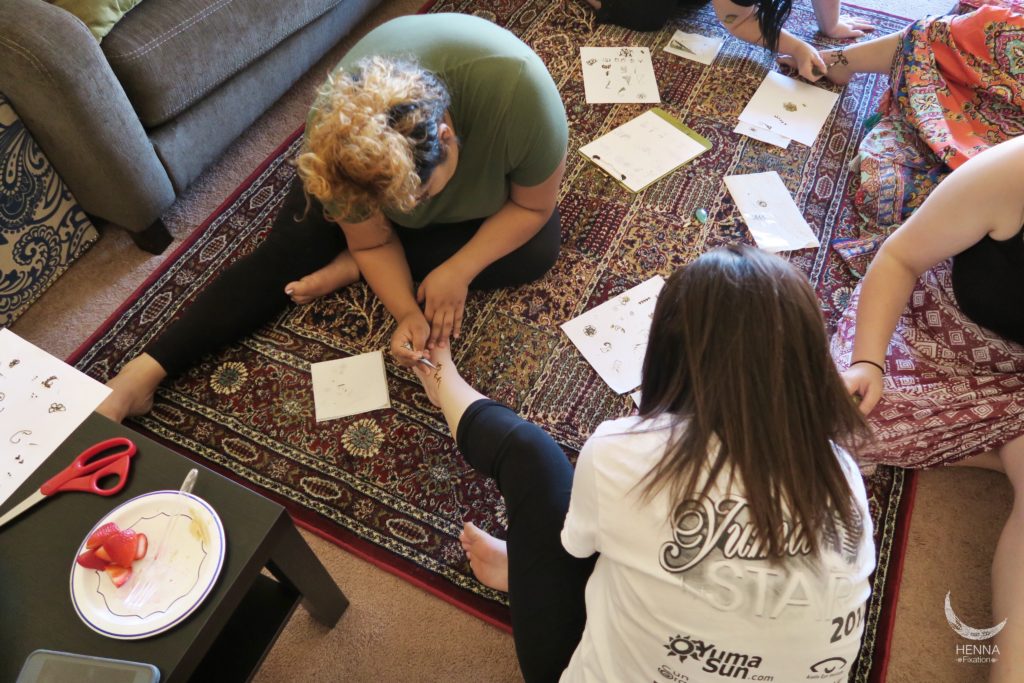 Not only henna, but we had snacks coming from Mandy Q's Madhouse Creations, Catherine's Cupcakery and Karly.  Here is a glimpse of the conversation when we had a Chat Break.
With lots of henna love,
– S